Keep your cool with a cap featuring a design for mule lovers. You'll find fun embroidered and imprinted designs on low-mid profile caps and high-profile mesh back hats. The designs featured here are on a large assortment of styles and colors. Just pick your favorite design, click on it to see all the color and style options that feature that design.*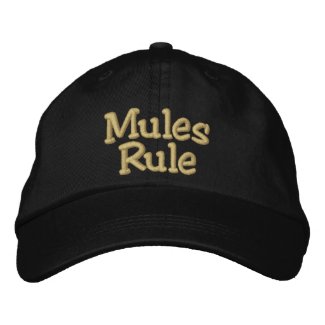 Show off your mule passion with a great hat for trail riding, casual wear or work detail. You're sure to find a design that represents your view of the fabulous, versatile mule!
Visit Mule Hats to find your next mule rider hat.
* A portion of the sales through this page goes to support Longhopes Donkey Rescue.