Haflinger Horse Christmas Tree Ornament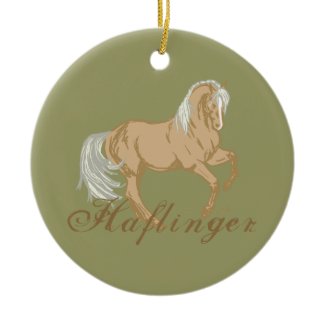 Haflinger Horse Christmas Tree Ornaments
by
PaintingPony
Make your own
photo ornament
on zazzle.
Haflinger Horse
Equestrian Holiday Ornament
Haflinger horse lovers will enjoy this design that features a beautiful, golden Haflinger horse with a long white mane and tail cantering above text that says "Haflinger."horse gifts! Great for all ages and any occasion. Customize the back of this
Haflinger keepsake ornament
with your own special message.